MONSTRA


Uma coreografia-colagem para pessoas e plantas.
Sequência de células coreográficas independentes - blocos de ações que se colam e se separam uns dos outros com certa brutalidade, como se fossem cortados com uma tesoura. Dentro de cada bloco há um enunciado comum, mas cada conjunto pessoa-planta responde a ele de forma distinta, construindo a cada novo corte uma não-totalidade: uma colagem, uma comunidade, um ecossistema, uma MONSTRA.
Entre o analógico e o digital. Entre o doméstico e o selvagem. Entre a delicadeza e o delírio. Entre o grito e o gozo. Uma existência de 335 milhões de anos vista em 360 graus.
Direção:
Elisabete Finger
e Manuela Eichner
Criação e performance:
Bárbara Elias, Danielli Mendes, Josefa Pereira, Mariana Costa, Patrícia Bergantin
Figurino:
Lu Mugayar
Fotografia:
Debby Gram
Video:
Aline Belfort
Produção:
Carolina Goulart
Apoio:
Casa Líquida e Casa Juisi
A choreography-collage for people and plants.
A sequence of independent choreographic cells - action blocks that adhere to and separate from each other rather brutally, as if snipped by scissors. Within each block there's a common enunciation, but each plant-person assembly responds distinctively, building a non-totality with each snip: a collage, a community, an ecosystem, a MONSTER. Between analog and digital. Between domesticated and wild. Between delicate and delirious. Between screaming and climaxing. A 335-million-year existence seen in 360 degrees.
Directed by
Elisabete Finger and Manuela Eichner
Created and performed by
Barbara Elias, Danielli Mendes, Josefa Pereira, Mariana Costa and Patrícia Bergantin
Costumes by
Lu Mugayar
Photography by
Debby Gram
Video by
Aline Belfort
Production by
Carolina Goulart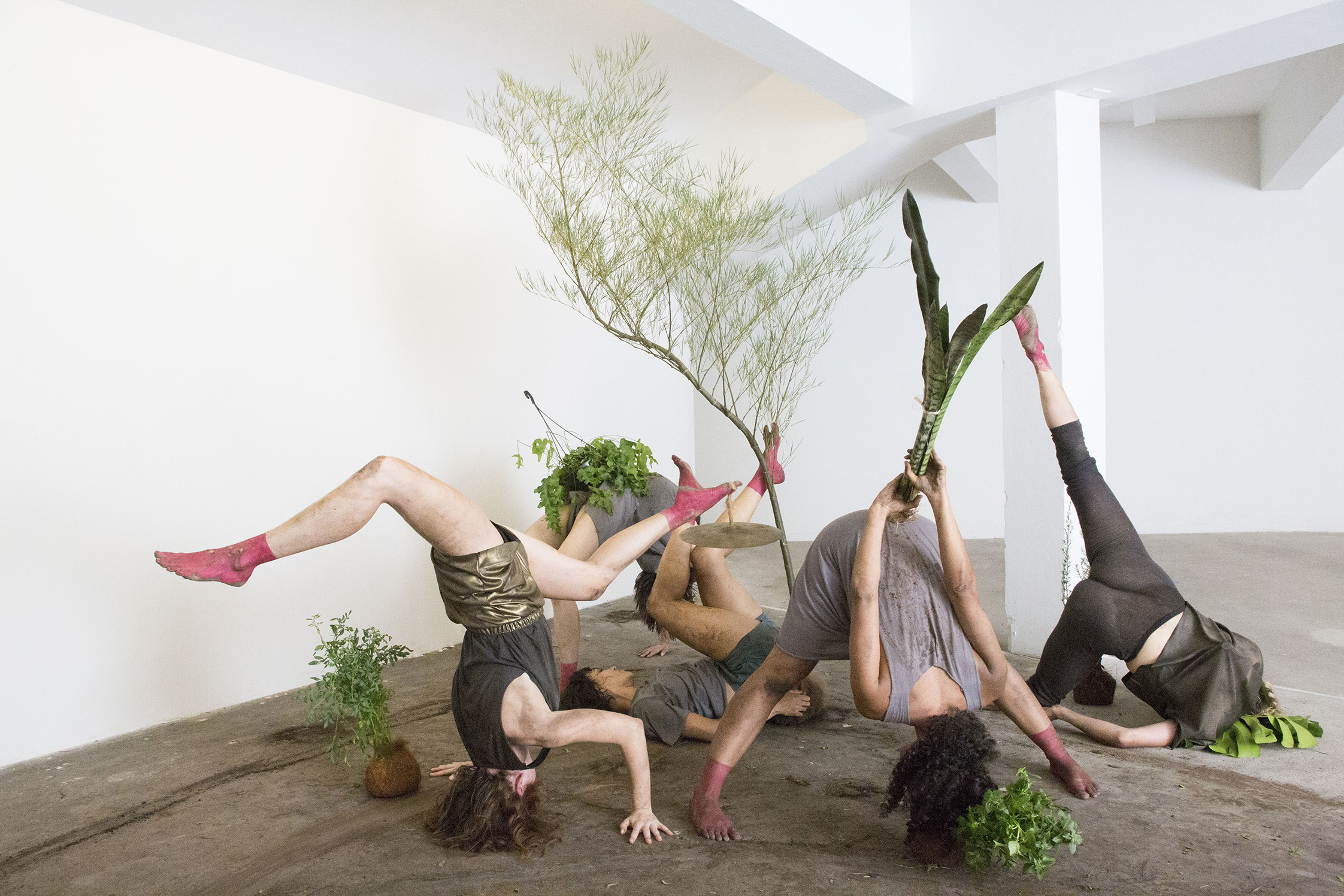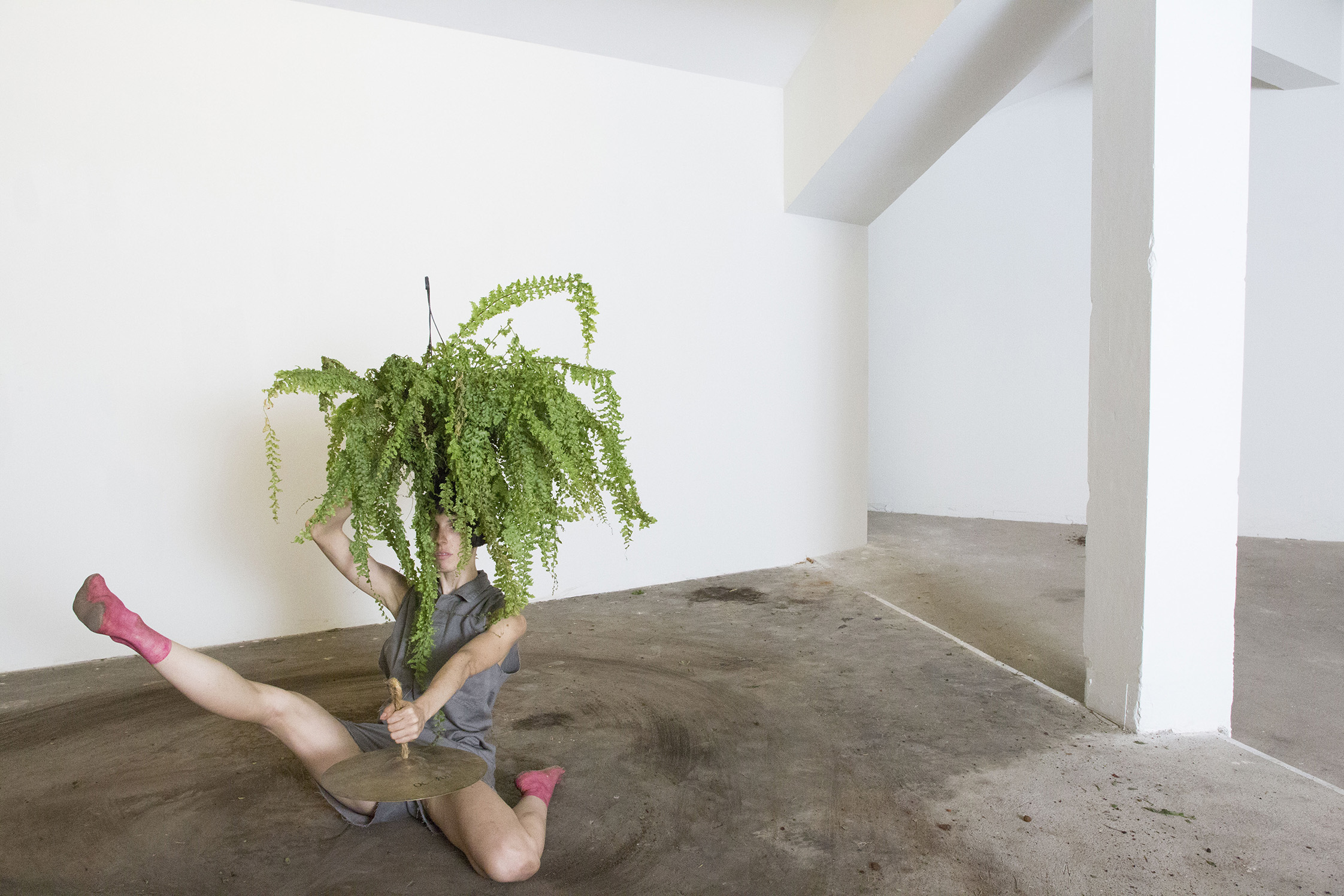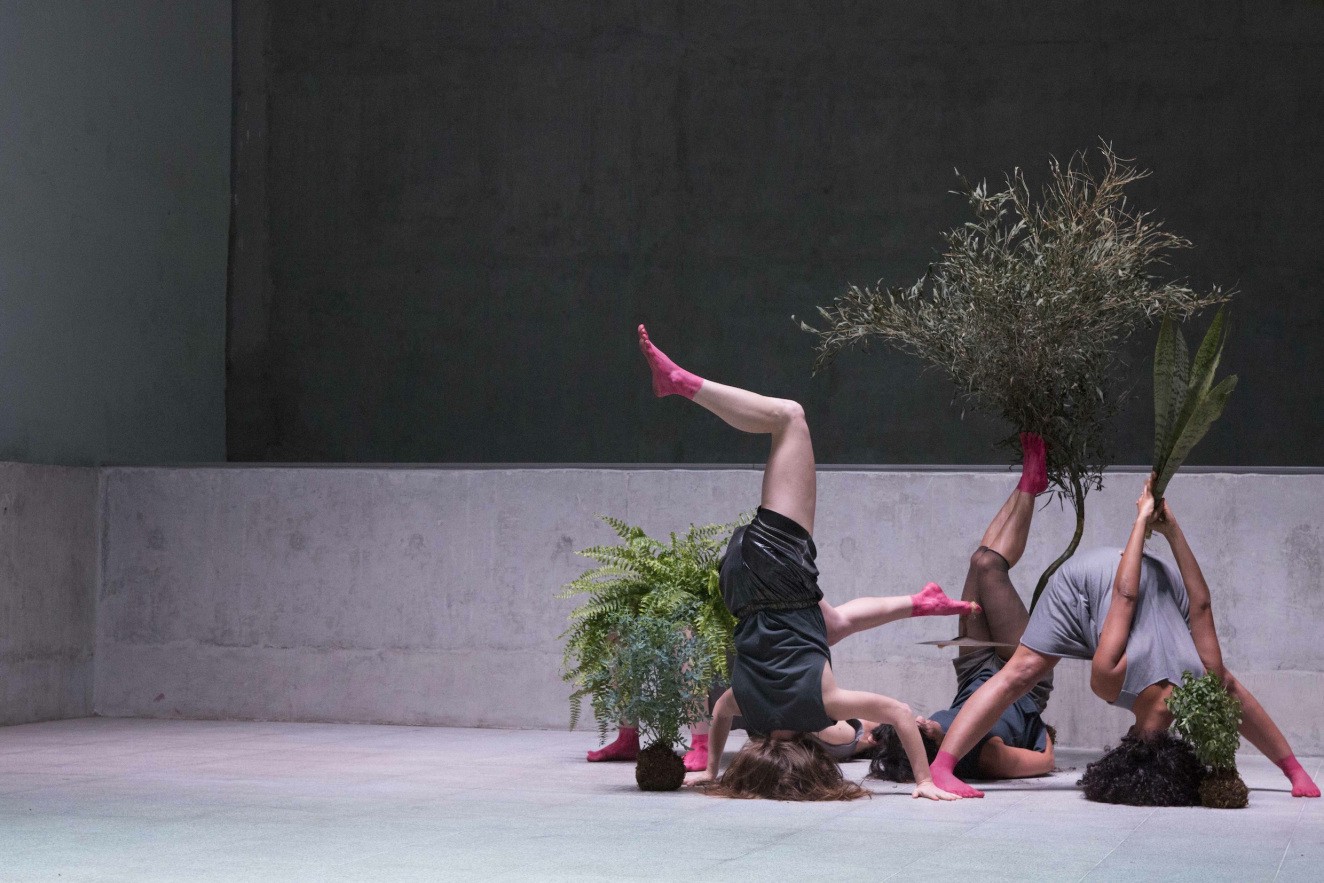 MONSTRA by Aline Belfort
Direção: Elisabete Finger e Manuela Eichner | Criação e performance: Barbara Elias, Danielli Mendes, Josefa Pereira, Mariana Costa, Patrícia Bergantin | Figurino: Lu Mugayar | Fotografia: Debby Gram | Video: Estúdio Baile Aline Belfort | Produção: Carolina Goulart | Apoio: Casa Líquida, Casa Juisi e Pivô

MONSTRA no Programa Metrópolis | TV Cultura